Safety Upgrades
Our multidisciplinary team of electrical engineers, mechanical designers, electrical technicians and licenced electricians can complete modification/upgrades on most industrial equipment, both old and new to bring it in compliance with relevant standards of the province/country where the equipment is being installed. We are able perform either complete turnkey upgrades or just parts of an upgrade based upon your requirements.
Mechanical Upgrades
Machine Guarding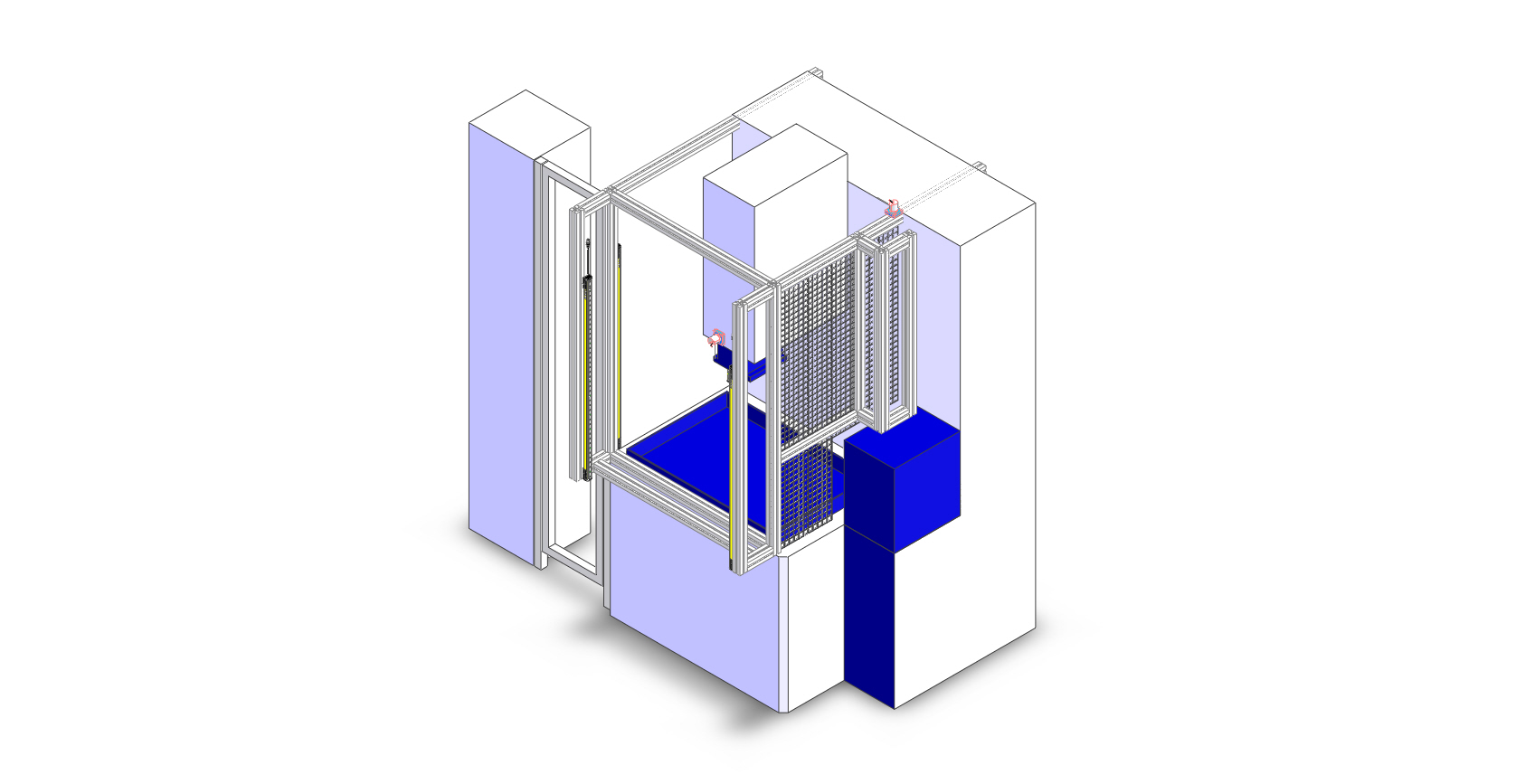 Moving machine parts have the potential to cause severe workplace injuries, such as crushed fingers or hands, amputations, burns, or blindness. Safeguards are essential for protecting workers from these preventable injuries. Any machine part, function, or process that may cause injury must be safeguarded. When the operation of a machine or accidental contact injures the operator or others in the vicinity, the hazards must be eliminated or controlled.
ZCS offers Custom Hard Guarding to ensure operator safety. The Design process includes an on-site visit to determine guarding requirements and measurements. 3D models are generated for customer review and approval prior to fabrication. ZCS offers :
Walking Beam Covers
Lathe Shields
Sliding/ Hinged Doors
Chain/ Sprocket Guarding
Sensor Mounts/ Brackets
ZCS uses Custom designed, durable, robust and cost effects sensor mounts and brackets for :
Proximity Switches
Door Interloacks
Part Presence Sensors
Light Curtains
Electrical/Hydraulic/Pneumatic Upgrade
Most automatic machinery has electrical, hydraulic and pneumatic circuits. Based on the risk assessment at times these circuits need to be modified to make them compliant to the relevant standards. These modifications often involve addition of safety relays/safety PLC, force guided relays, power contactors, interlocked door switches, light curtains and area scanners along with hydraulic and pneumatic dump valves and pressure switches. Our team of engineers & electricians are able to perform these upgrades.