Pre-Start Health and Safety Reviews (Ontario)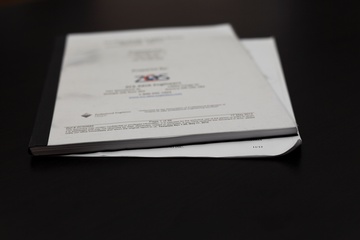 A PHSR is an engineering safety assessment completed by a professional engineer. PHSR's are required under the applicable provisions of the Industrial Regulations with the addition or modification of manufacturing equipment.
The report details the measures (steps, actions or engineering controls) necessary to bring the construction, addition, installation or modification into compliance with applicable provision of the Industrial Regulation as listed in the Table at Section 7 of the Industrial Regulation.
While Professional Engineers who undertake PHSR's are responsible for identifying and addressing issues of compliance with the applicable sections of the Industrial Regulation, Professional Engineers do not bear responsibility for implementing the report recommendations. The employer remains responsible for ensuring that all requirements of the Occupational Health and Safety Act and Regulations are complied with in the workplace. Even where a Pre-Start Health and Safety Review is not required or an exemption from the requirements of Section 7 of the Industrial Regulation applies, the employer must ensure that workers are protected before operating any apparatus, structure, protective element or process in the workplace. A PHSR does not include follow-up to confirm correction of deficiencies or operating compliance with the sections of Regulation 851 referenced in the Table. Although it may be part of the scope of work requested by the owner/lessee/employer, it is not part of the PHSR.
These machine and robotic safety reviews demonstrate due diligence to ensure that workers are protected from workplace hazards. ZCS helps clients identify, document and mitigate hazards in accordance with applicable safety standards.